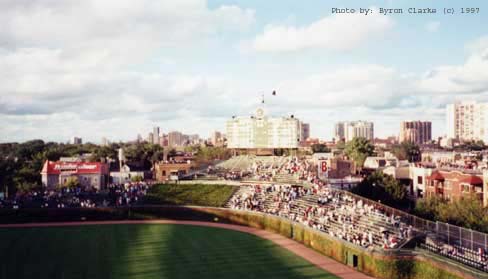 The Cubs' Prayer
Our team which plays in Wrigley,
Hallowed be thy field.
Thy Cubdom.com
Thy games be won on the road
as it is in Wrigley.
Give us this day our daily win.
And limit our losses,
as we inflict them on others.
And lead us not into errors
but deliver us from our defensive woes:
for thine is the hitting
and the pitching, and the fielding, for ever.
Amen!
The Cubs Prayer was written by Byron Clarke in 2004.